What could be more fun than playing chess in the forest?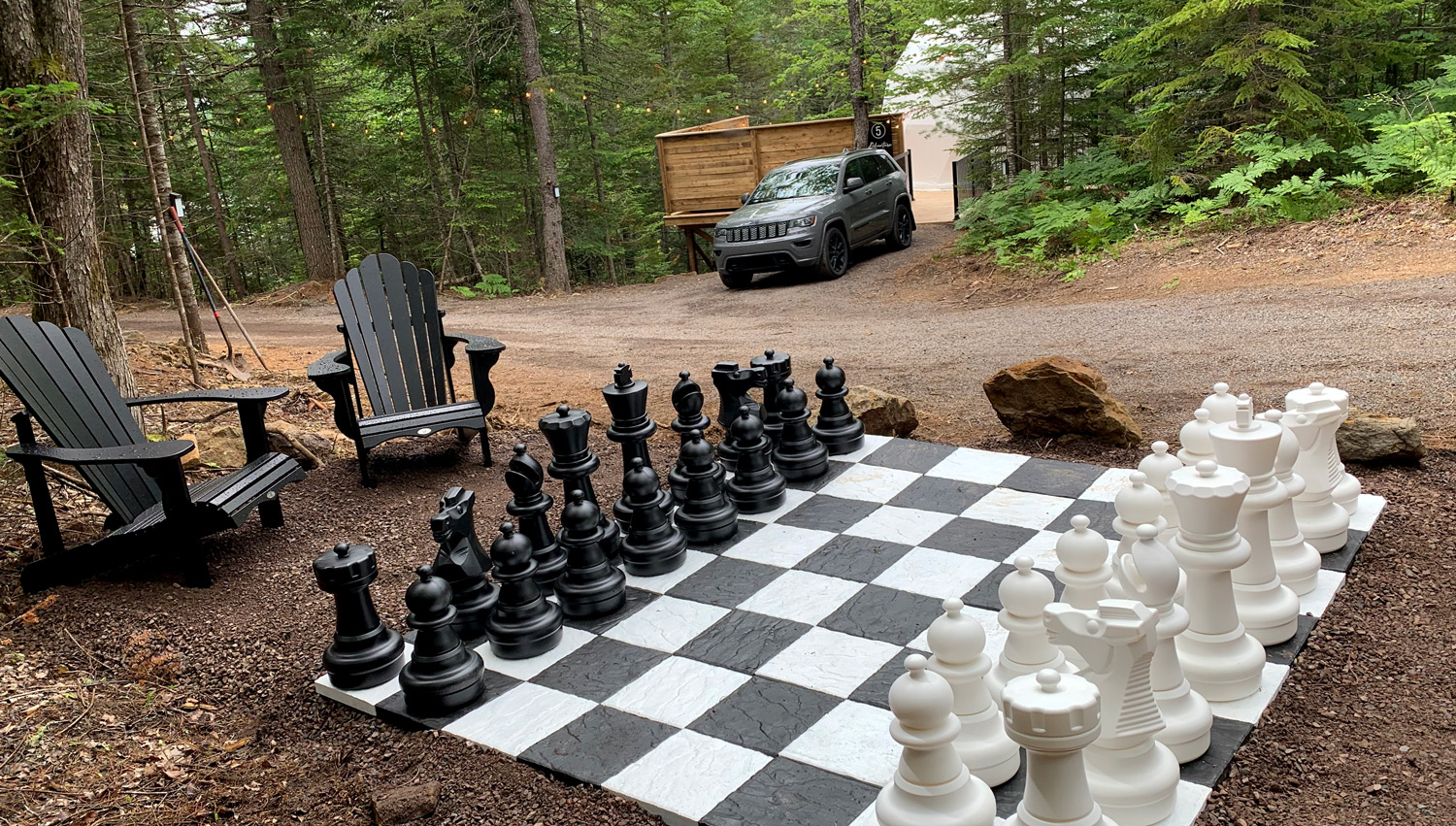 With our giant outdoor chess set, you can enjoy a game in nature's setting. Chess is a game that requires both strategy and forethought, and the peaceful setting of the woods is the perfect place to engage in a match. And because chess can be enjoyed by people of all ages, an outdoor chess set is a great way to get the family together for some quality time. So if you're looking for a fun and challenging activity during your dome stay, be sure to check it out! It's located close to the Maple House, between the Treehouse and Adventure domes.
There's no shortage of things to do at Balsam Ridge Forest Domes. Whether you're looking for an adventure, or you prefer to relax and unwind. With its warm and inviting atmosphere, it's the perfect place to escape. If you're looking for more activities during your dome stay, be sure to check out our Things To Do page!